Footi Updates: September 2021
🕒 Reading Time: 1 min
We've made some changes to Footi to improve the experience. Find out what's new and what's in our pipeline for release over the next few months.
🆕 New Look Top Scorers
We've redesigned the look of our top scorers and included stats on goals scored from the penalty spot. We've also added a new Top Assists overview to show the players assisting the most goals in the league. Check it out now.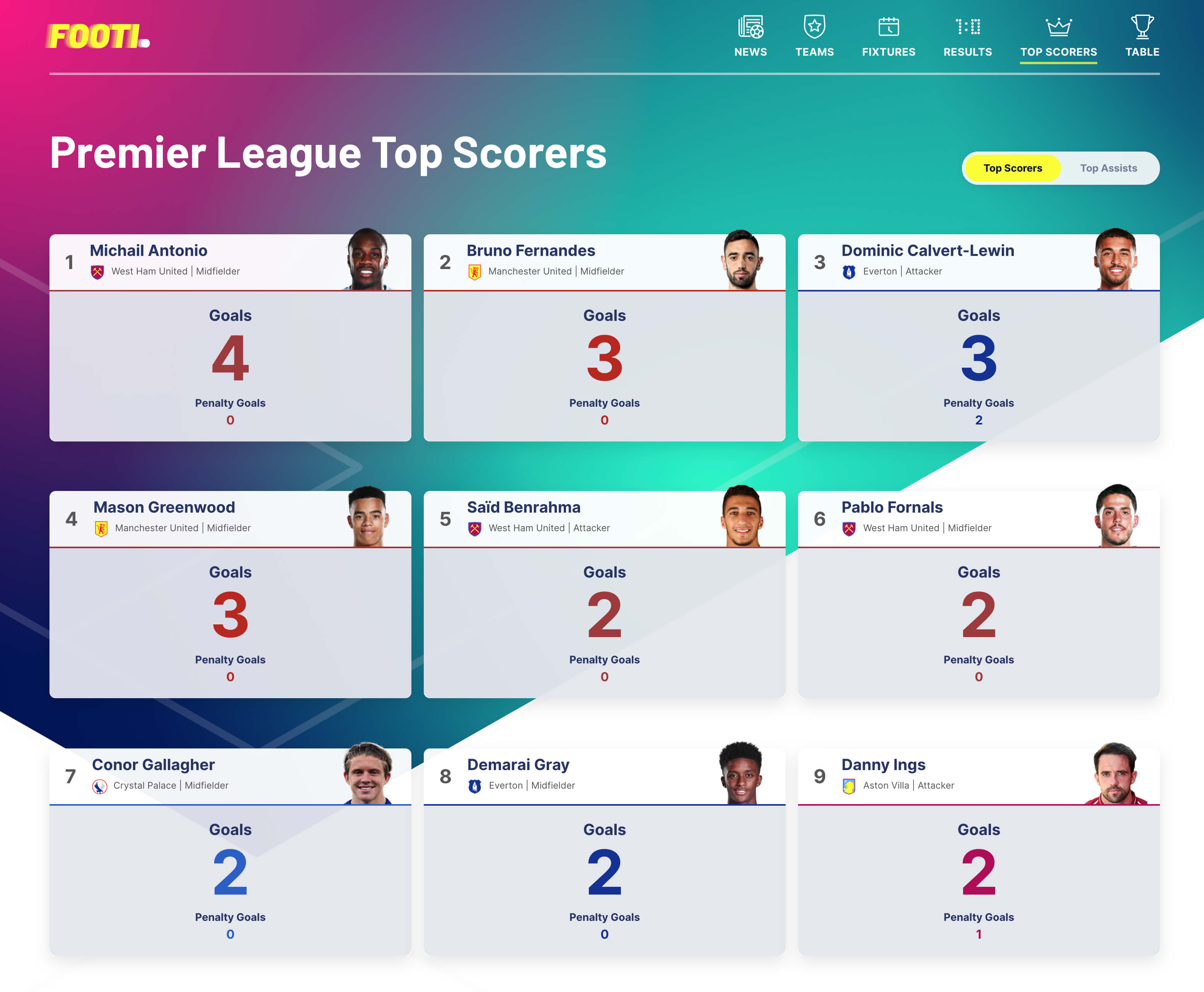 🆕 News for every Premier League Club
We now have more news, aggregated from more sources so you'll never miss the breaking stories.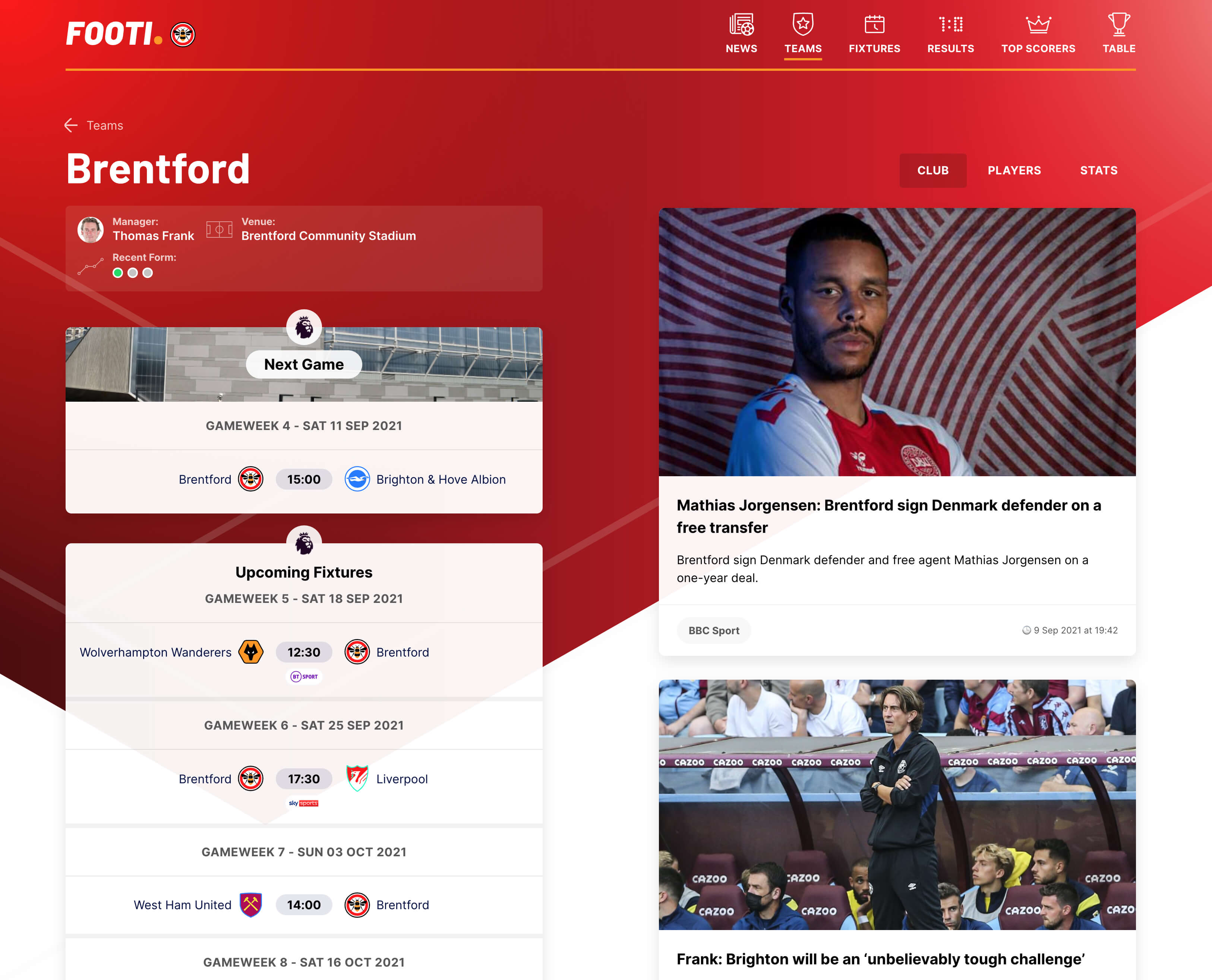 We can now also bring you the latest news from all 20 Premier League clubs. We're excited to bring this improvement to you and hope Footi will become your one-stop for Football news.
🌲 We're Carbon Neutral
The environment is very important to us, that's why from Day 1, Footi was built with sustainability at the forefront. On the face of it Footi looks like another football website, but underneath is where it is uniquely different. It's built using serverless technologies meaning it's faster, more accessible and has a much lower carbon footprint than other football websites. In fact it produces 8 - 10 times less CO2 than the official Premier League website.
To further our commitment to the environment and our aim of reducing our digital impact we offset the carbon produced from visitors to our site by planting trees. You can check out our CO2 impact at Tree Nation and know that by visiting Footi you're making a difference to the planet.
🔜 Coming Soon
Improved Live Matches + New Live Scores Page
We're making our Live Scores page faster, meaning it will update more regularly bringing you the latest stats and scores. We're also going to be able to bring you more match statistics.
Live Scores on the Homepage
We'll also be adding the Live Scores to the Footi Homepage and the Teams Pages.
New Head-to-Head Team and Player Stats Comparison Tool
We'll be launching a new team and player head-to-head tool that will allow you to compare season stats.
Plus even more
We're going to be adding more more Competitions including the FA Cup and we'll also be bringing you Live Scores and Match Reports for all competitions including the European games.